Managed Transportation Services
Managed Transportation Services (MTS) is an outsourced Transportation Management Solution that leverages Nulogx's sophisticated TMS applications, experienced logistics professionals with exceptional insight into the Canadian transportation market and an extensive carrier network.
Focusing on what matters
Letting Nulogx transportation professionals eliminate your daily tactical execution activities enables you to focus on what really matters; running your core business and achieving your goals. Many companies have outsourced their warehouse operations, building services and IT infrastructure with great success, – so why not have a team of experts manage your transportation as well?
We provide tailored solutions designed for every client's precise requirements.  We will work with you to understand your business and identify where the most effective improvements can be made. Then, we will create an action plan with you so we can achieve your goals.  To top it all off, we will provide you with continual progress reports and information on your transportation processes and the savings generated every step of the way.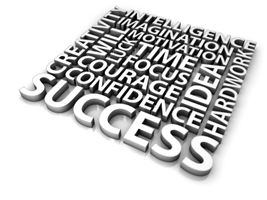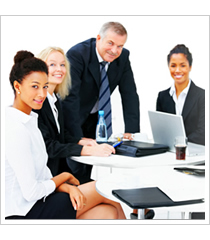 The business case for Managed Transportation Services (MTS)
Many organizations have not yet reaped the benefits of a centralized, technology enabled, high performing transportation team.  Sometimes Transportation Management is a shared responsibility across many departments, locations or subsidiaries.  It could also be that the organization has never dedicated sufficient resources to the task.  And sometimes the task is delegated to external parties to manage, like vendors that build it into the cost of their product and then make all the delivery arrangements.
Whatever the reason, Nulogx MTS provides the opportunity to easily concentrate responsibility in one core team. You quickly realize the benefits of top technology solutions and an exceptional carrier network.
You also get organizational flexibility, one relationship to manage, and the leading Transportation Managers in Canada on your side – not to mention a significant reduction in your transportation spend.
Instant Ignition
The moment you say "GO", our team of professionals, equipped with state-of-the art technology and proven business methods, will jump into action. We have the flexibility to rapidly scale up or down as required because we realize the importance of growing with you business. Our systems can accommodate the very largest of implementations and our existing carrier relationships allow us to quickly integrate new capacity options into any solution – all electronically connected to our network.
Our operating approach is to start small, demonstrate real value, and then grow quickly. This reduces your risk and up-front investment – yet ensures that significant value can be attained as quickly as possible.
We call it "Save as you Go".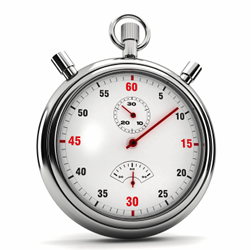 Our Tool Box
MTS is a comprehensive service used by clients seeking to accelerate improvements to their transportation processes and drive substantial improvements to their bottom line. They key tools in the tool box are:
Industry leading technology – The Nulogx Network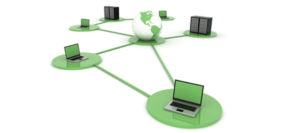 Our proprietary Transportation Management System is used by leading logistics providers and shippers around the globe.
MTS clients gain all of the benefits of this application without the need to purchase, install, maintain or even learn how to use it.
With existing connections to major carriers, our clients get faster start-up and more delivery options.
Central Intelligence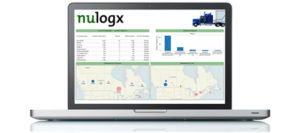 We know that the first step toward improving the transportation management process is easy access to accurate and timely information in "actionable" formats.   Most organizations have more than enough data – the challenge is translating that data into information that you can act on.
Our Transportation Business Intelligence tools, which include Interactive Dashboards, clearly communicate the key metrics you need to track in order to meet your corporate objectives.  With the ability to quickly highlight exceptions and trends, you can drill down to find the root cause and set in place an action plan to resolve this.
After all, "visibility means control" and Nulogx can provide this with timely reports and interactive dashboard so that you will have more control than ever before.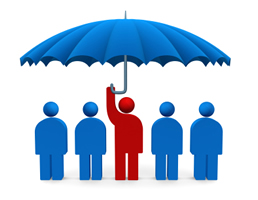 Superior Service
Freight doesn't sleep. Even with the best plans, systems and intentions, superior performance means 24/7, full or part time services designed to meet your needs and those of the customers you are delivering to.
Our Logistics Center is staffed with experienced freight operators capable of performing your work at remarkably high levels, and rapidly responding to exceptions when they occur.
(With the ability to work either in our facilities, or co-located with your department) we can create a high performing team that understands your needs and is focused on meeting them.
In Depth Profiling:
We start by gathering whatever data we can get our hands on. With this, we develop a shipping profile that includes a recent-shipment history to identify all the shipment origins and destinations, the nature and volumes of the goods shipped, the carriers employed and the current rates being paid.
Sophisticated Tactics:
We look for opportunities to improve your network through changing shipment sizes, modes, or frequency.  Sometimes all it takes is another set of eyes to see opportunities where others have not.
Persuasion:
We negotiate favorable pricing arrangements with carriers using the leverage of our aggregated carrier spend, market knowledge and procurement process.
Carrier Transitions:
Where warranted, Nulogx will assist with substituting current carriers with superior alternatives. We make sure these changes have no impacts on your business operations so you can reap the benefits, without impacting customer service.
Take the Next Step
Find out how our services work and how we can improve your transportation.